Home
20.05.2020
2022-05-03 18:16
Home
Future Education
Improve practical skills with the platform TIGERLEX.
Online education for everyone
Want to improve your life?
Become our student right now
Thank you for the opportunity to take an online yoga course. Super effective exercises and healthy eating tips. All classes were held in an accessible online format. Also, thank for individual balanced nutrition program, which helped me consolidate the result. I'm really grateful for amazing result - strong and flexible body!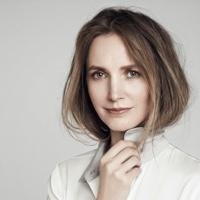 MARIA VASYLENKO
Tigerlex Online Learning was advised by a colleague in the office. I needed English to work as a broker in an American company. Since my work includes constant communication with American carriers, I knew that I needed to understand everything on the fly. Course material is filed in a very accessible format. Special thanks I want to say to the curator of our training, which explained to us complex topics and grammar.
ILLYA POPOV
Learning secrets on our blog
Take the next step
towards personal and professional goals with Tigrlex.