Who is an owner-operator?
01.04.2022
2022-04-07 16:16
Who is an owner-operator?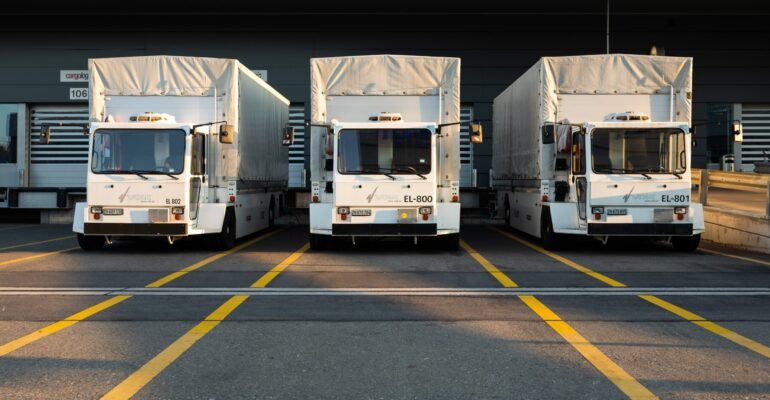 Who is an owner-operator?
If you were a driver for a long time, you have experience and a wish to go on, maybe it's time for you to become an owner-operator. Who is it, what are the pros and cons, and what to start with, we'll describe in this article.
Owner-operator is…
In a few words, it's a person who has his own tractor, trailer, or fleet of trailers, and uses it for business, or rents it out to other companies. A freight transport driver who works independently is an owner-operator.
These people run their small businesses day-to-day on their own. They can be drivers on their own or employees somebody, as they wish.   
Owner-operator and company driver: who are these people?
Whereas the owner-operator is an independent driver he can deliver cargo on his own absolutely legitimately not being hired by any company. At the same time, he has to organize all the processes on his own: from identifying the roads and making plans to scheduling the deliveries. If you find a quick and short route and your vehicle doesn't have maintenance problems, you will do your job fast and with the highest income.
Company drivers are not tractor owners, they just drive the company's trailers according to the schedule and fixed roadmaps. Companies pay for insurance, car repairing, etc. It's much easier because company drivers don't have as many responsibilities as owner-operators have. But the income is also different. Owners always get more. 
Why you should become the owner-operator?
First of all, you have your own business and that's awesome. And after that such benefits may be underlined:
– You can choose the vehicle and all the equipment because you pay for that.
Company drivers usually don't have full control over the car, they share it with the other drivers. When you're boss, you can decide what to drive and what to buy. If you don't have enough money to buy a truck, you can lease it or get credit also. But make sure your credit history and job background let you do it.
– You earn much more money. As a business owner, you can get more than 200 000$ per year. If you keep your eye on trends in the industry and always improve your skills as a businessman, your revenue will increase from year to year.
– You are your boss, so you have more freedom and your salary depends on you. You decide when and where to work, and when to go on vacation.
– You have a huge network in the trucking industry. It gives you an opportunity to make business partnerships and develop your business.
I want to be an owner-operator: what next?
As with any business field, you should have specific resources and experience. But also you need:
– A lot of money. You'll have to buy a truck and get all the documents required. And you need to have money for it, it's obvious. In addition, you should have "cash in reserve" if something goes not as you've expected.
– CDL and other documents. Having a truck doesn't make you an owner-operator. You need a class A CDL, a DOT number, and your own authority to work as an independent driver. All the details you can find at the U.S. Department of Transportation.
– Enough experience. It must be at least 2 years of experience in OTR cargo transportation. With no experience, you will not be able to work professionally.
If you don't employ workers and decided to drive a truck on your own, make sure that your health is okay and you are able to be on the road for a long time. Also, make sure that you know all the road regulations on a high level according to the law of the countries you are going to work in.
If you decided to become an owner-operator, you should know that there are only a few companies that work with business owners with no experience. But if you prove that you are a competent driver, then your business can grow rapidly.
Remember that creating a reputation as a reliable owner-operator takes time and effort, but in the long run, it leads to a steady workload and helps you earn much more money.